i-EM for e-Mobility
Ensuring benefits to all of the electric mobility actors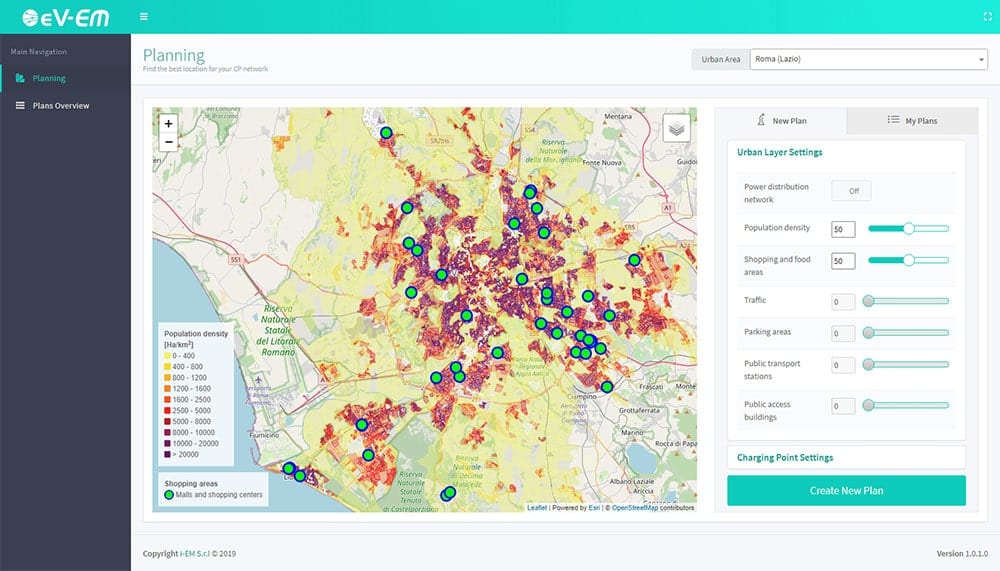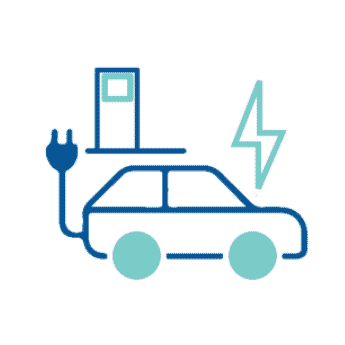 We provide solutions for smart balancing, energy charging & routing and charging points (CP) planner. i-EM ensures benefits to all of the e-Mobility filed actors: Distribution System Operators (DSO), e-Mobility Services Providers (EMSP), Charge Point Operators (CPO) and e-V drivers.
e-Mobility for Smart Grid
This service provides users with an e-Mobility interactive map view, which shows the total consumption warnings and the e-Vehicles consumption warnings for the interested area. This service is thought to optimize smartgrid e-Vehicles management and includes a warning list, which shows also the alarm priority.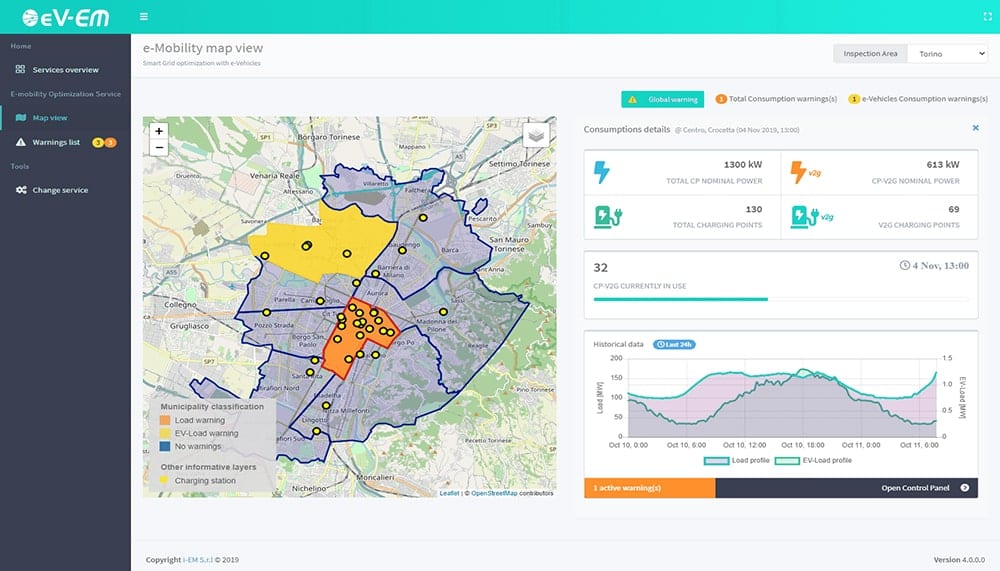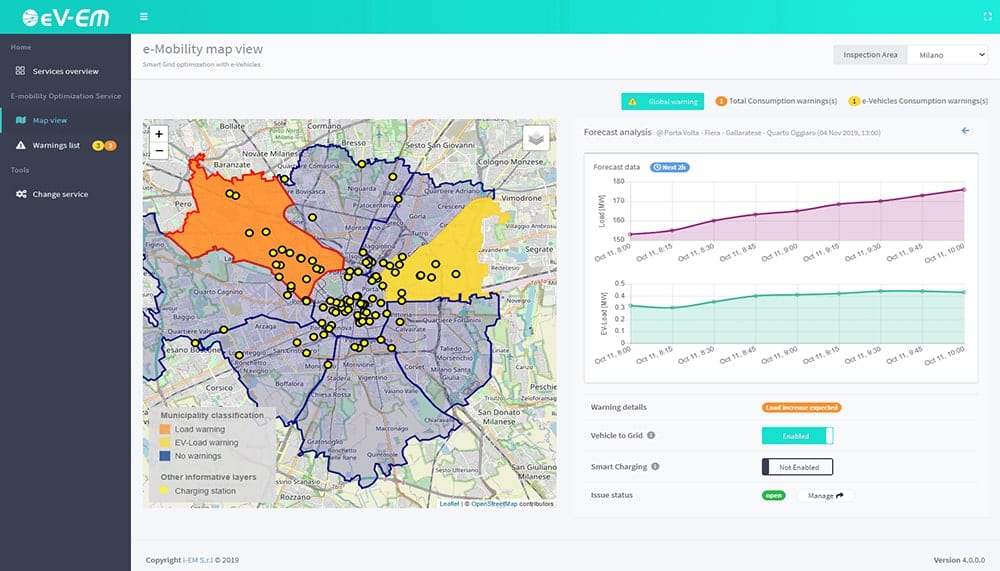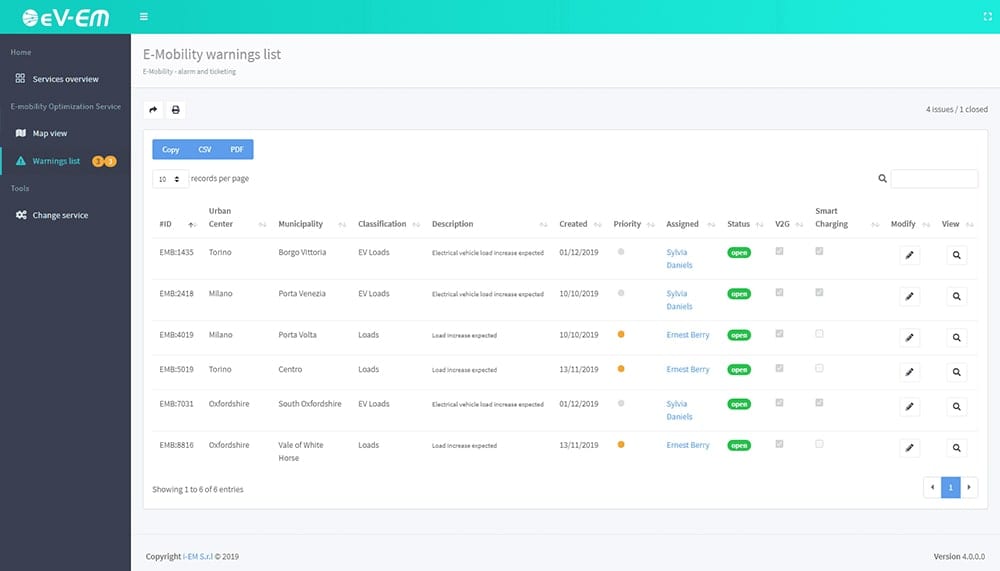 Features
Warnings of forecasted grid unbalancing
Ticketing service to support operator's decision
Benefits
Optimize smartgrid and e-Mobility management
Features
Optimal Charging Station (CP) planner considering different information layers
Several information layers: population density, shopping centers, traffic info, parking areas, public transport stations
Information layers importance can be defined by the users
Plans history according to each location (urban area)
Plans database across all locations (different urban areas)
The increasing number of electric vehicles requires adequate charging infrastructure. This service is ideal for e-Mobility stakeholders to identify the optimal location for new Charging Points, as it can detect the optimal site considering different layers of information, from population density to road traffic.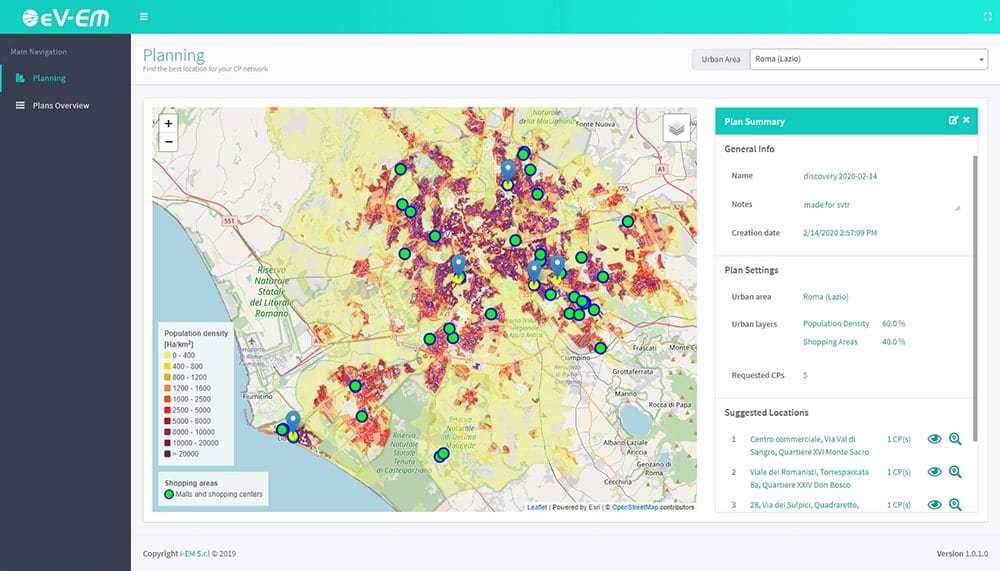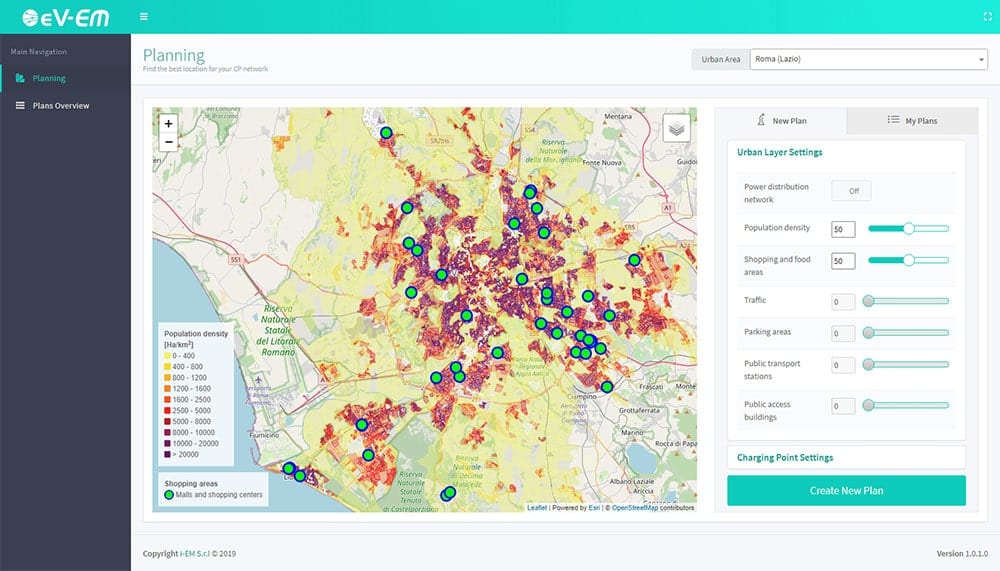 Seneca
This service for e-Mobility offers a software/app for the management of charging stations aggregation in urban or metropolitan areas, with the aim of providing a flexible service to the distribution network.
SP4GO: SPace-based services for (4) smart-Grid and electricity grid maintenance and Operations
The main objectives of the services consist in Decision Support Services based on satellite communications, Earth observation data and other space assets to support smartgrid management and electricity grid maintenance.

WANT TO KNOW MORE?
Write directly to us and we will find together the best solution to meet your needs