i-EM for smartgrid
Intelligence in the management of grid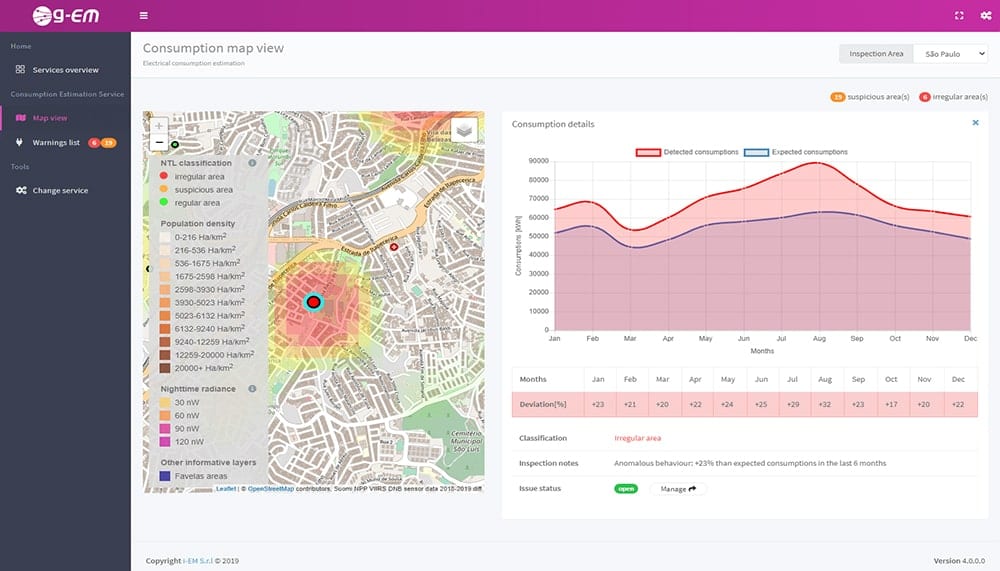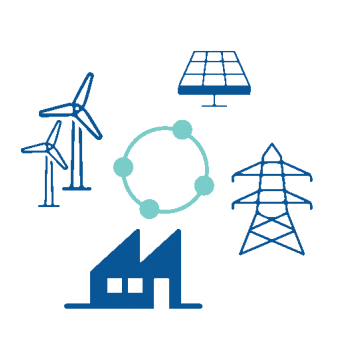 Our Software as a Service products introduce intelligence in the management of the grid, improving resilience and stability, and optimizing infrastructure maintenance. These services offer a Decision Support System and an infrastructure management tool, empowered by satellite communication and Earth observation.
The Smart Grid Management service is meant to support users in optimizing the performance of the grid, by visualizing substations statuses and warnings concerning both consumption and generation. The dashboard shows an interactive map with ticketing capabilities.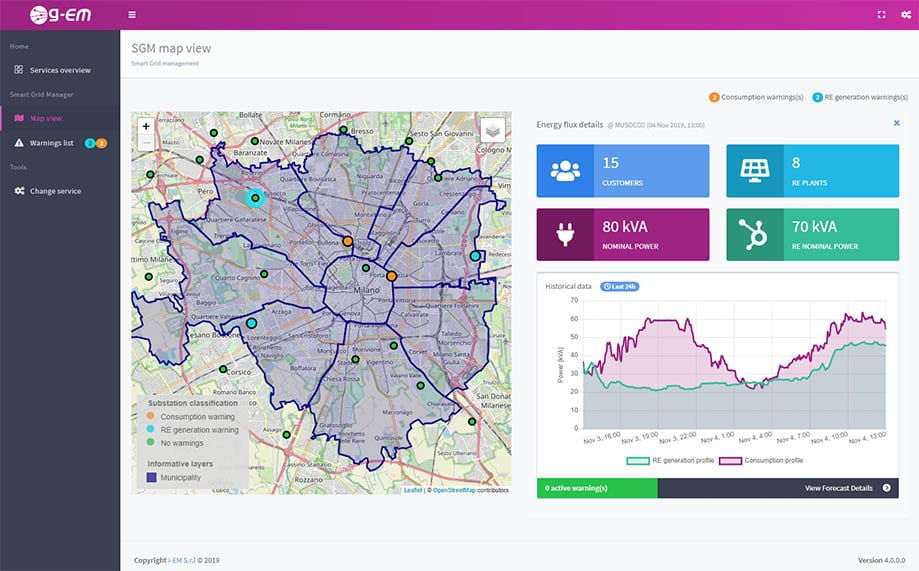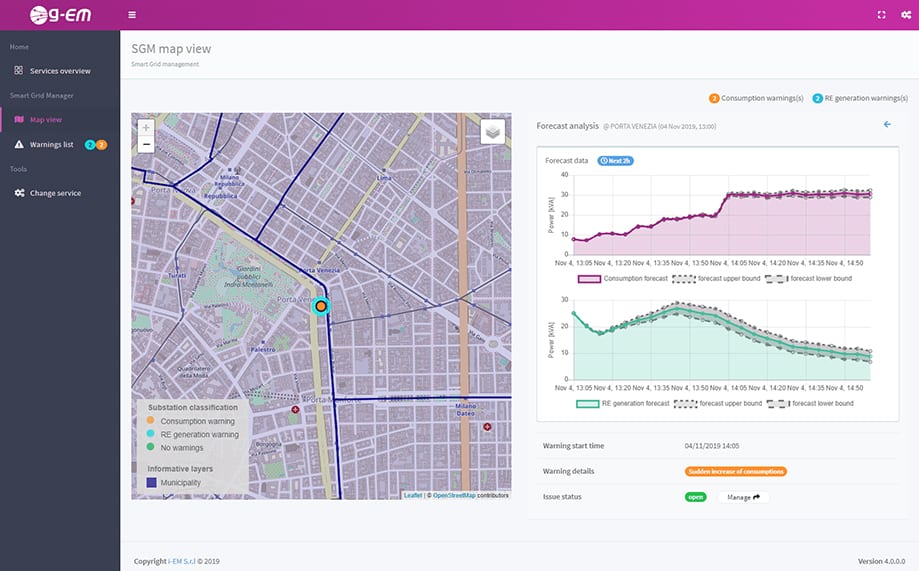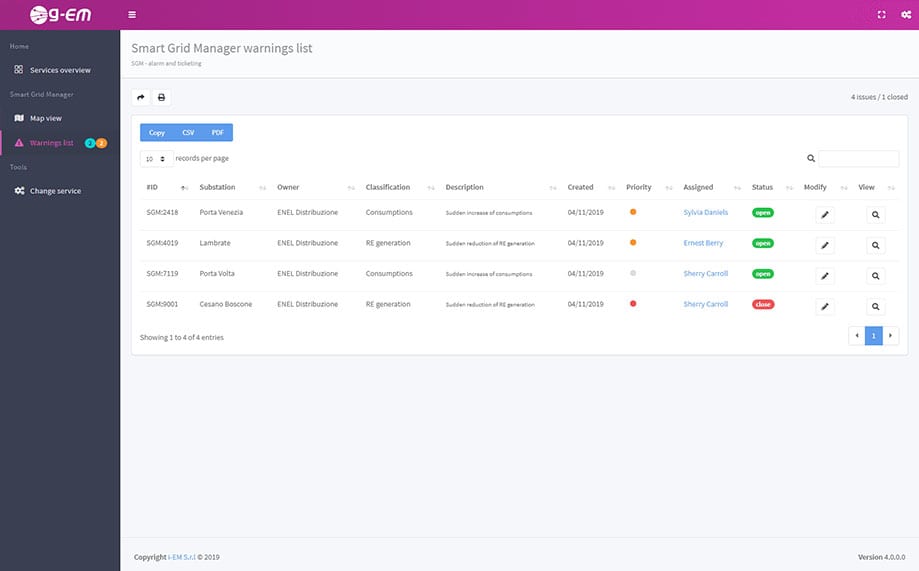 Features
Warnings of forecasted grid unbalancing
Ticketing service to support operator's decision
Benefits
Optimize smartgrid consumption/generation management
Features
Warnings of consumption anomalies
Ticketing service to support operator's decision
Benefits
Monitor electrical consumption
Electrical Consumption Monitoring
This service allows users to check directly on an interactive map the electrical consumption estimation, intuitevely shown with color. This service also includes a warning list tab for the suspiscious areas that need to be checked.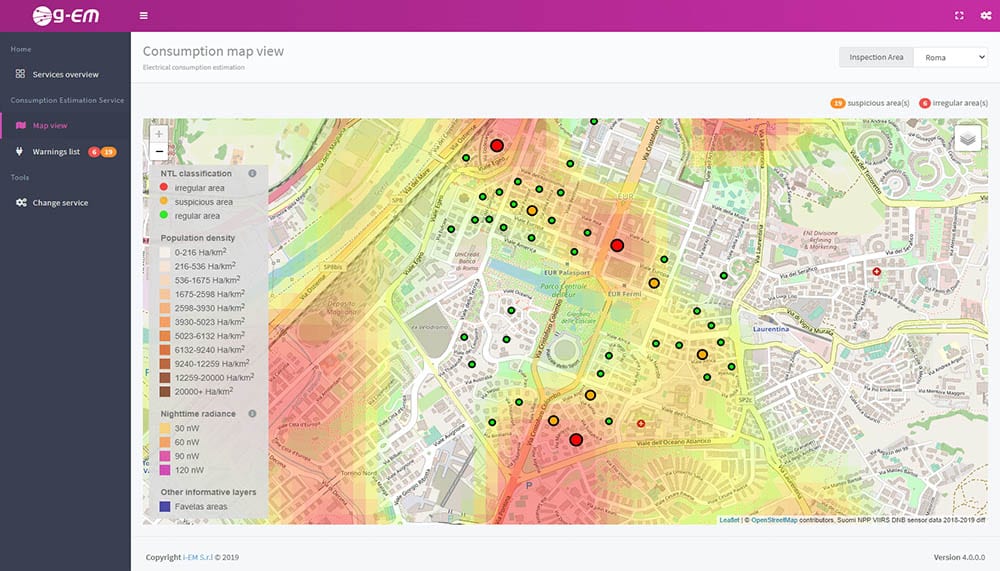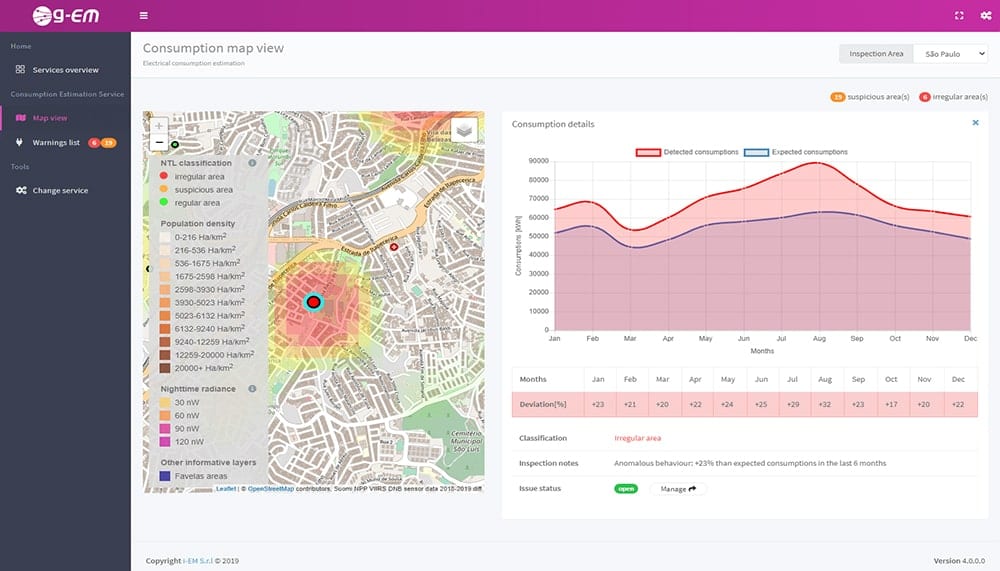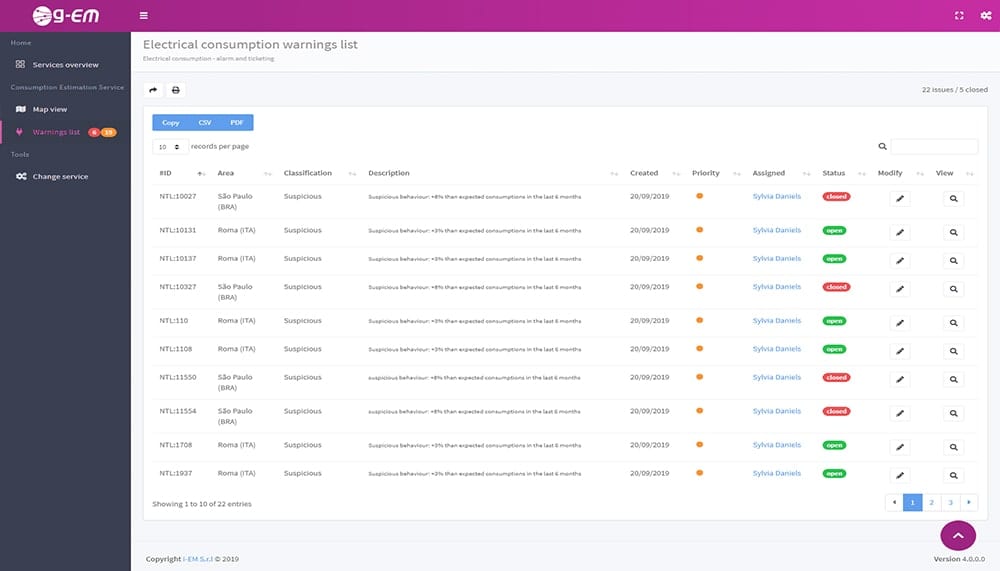 This service provides users with a vegetation status overview dashboard, which shows the areas requiring maintenance activities and the urgency of these needs. Vegetation Management includes an interactive map and a clearance warnings tab, which shows all the alarms and ticketing about the interested areas.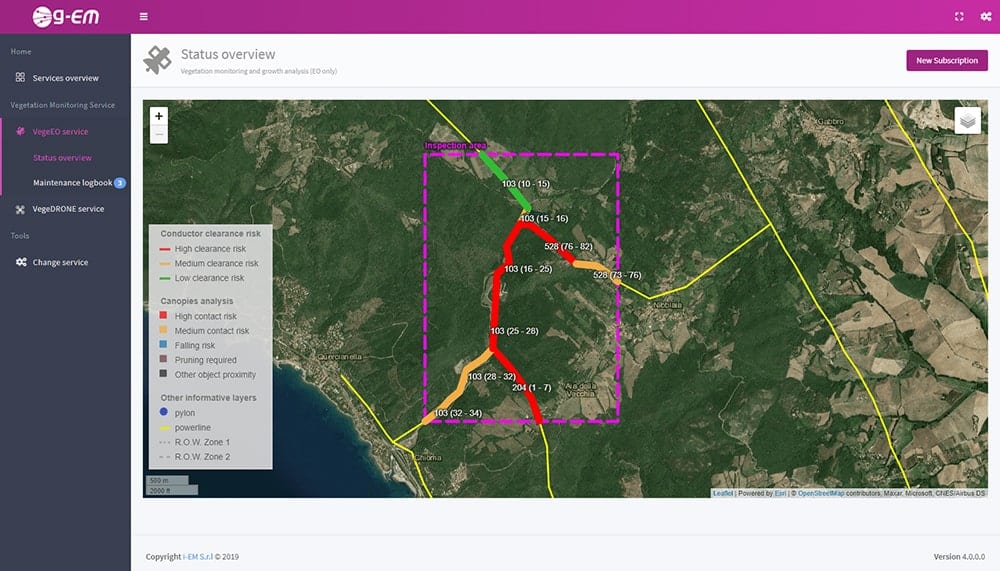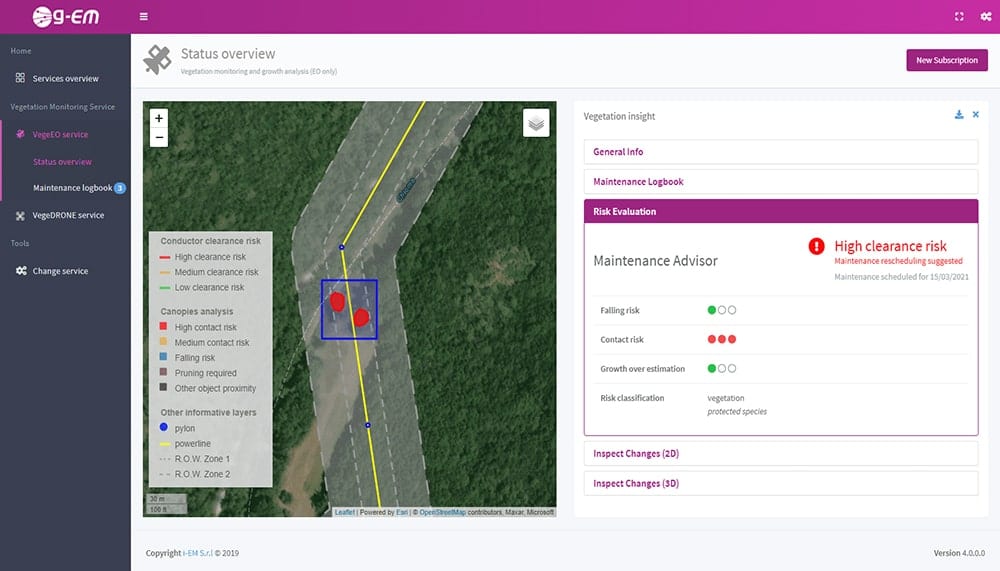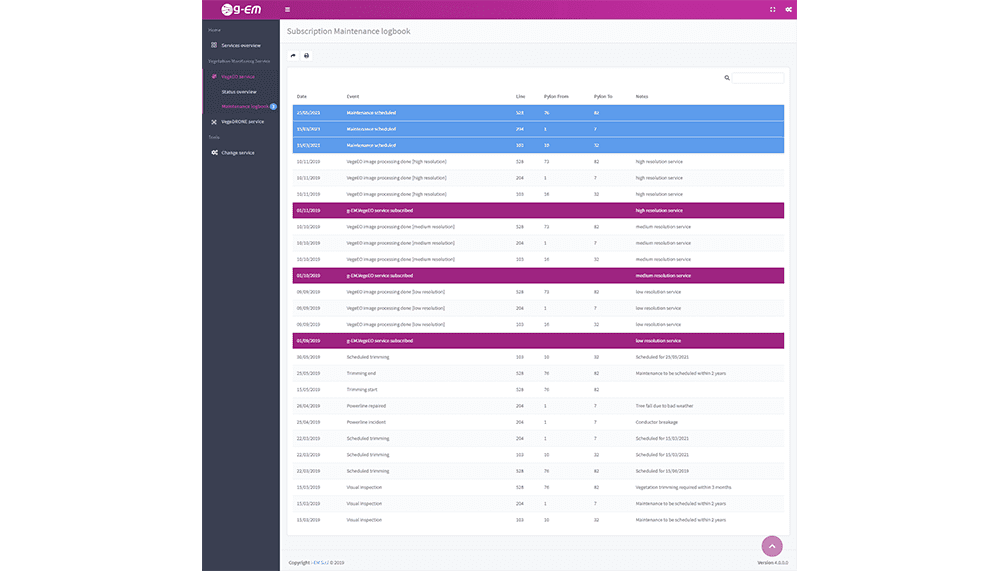 Features
Detect risk areas where vegetation is too close to powerlines
Predict risk areas where vegetation is too close (growth prognosis)
Change detection (new objects & buildings identification)
Disaster management (abrupt damages/anomalies detection)
Ticketing service to support operator's decision
Benefits
Mimimize vegetation-related risks
SP4GO: SPace-based services for (4) smart-Grid and electricity grid maintenance and Operations
The main objectives of the services consist in Decision Support Services based on satellite communications, Earth observation data and other space assets to support smartgrid management and electricity grid maintenance.

WANT TO KNOW MORE?
Write directly to us and we will find together the best solution to meet your needs