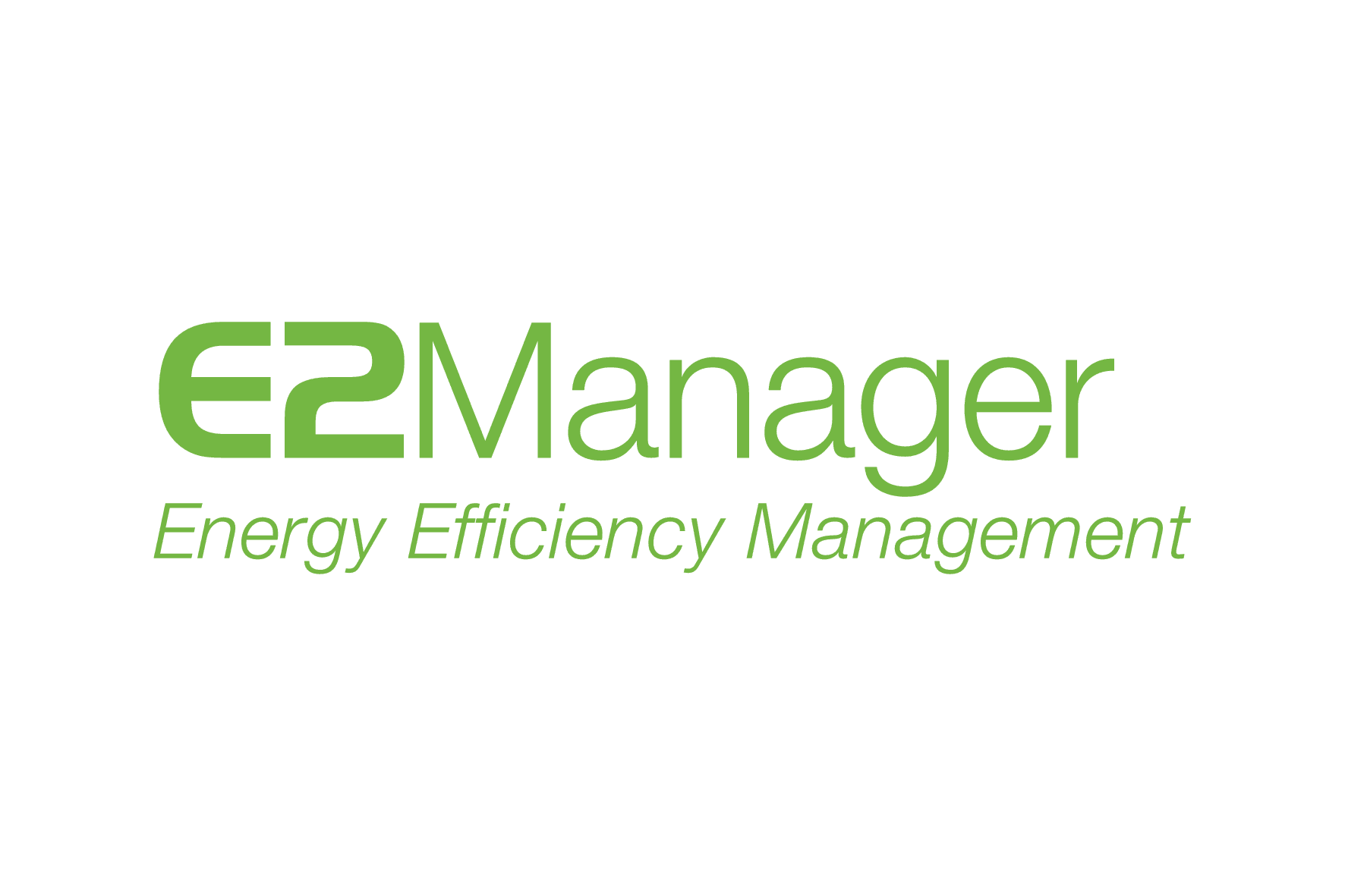 Monitor and manage energy efficency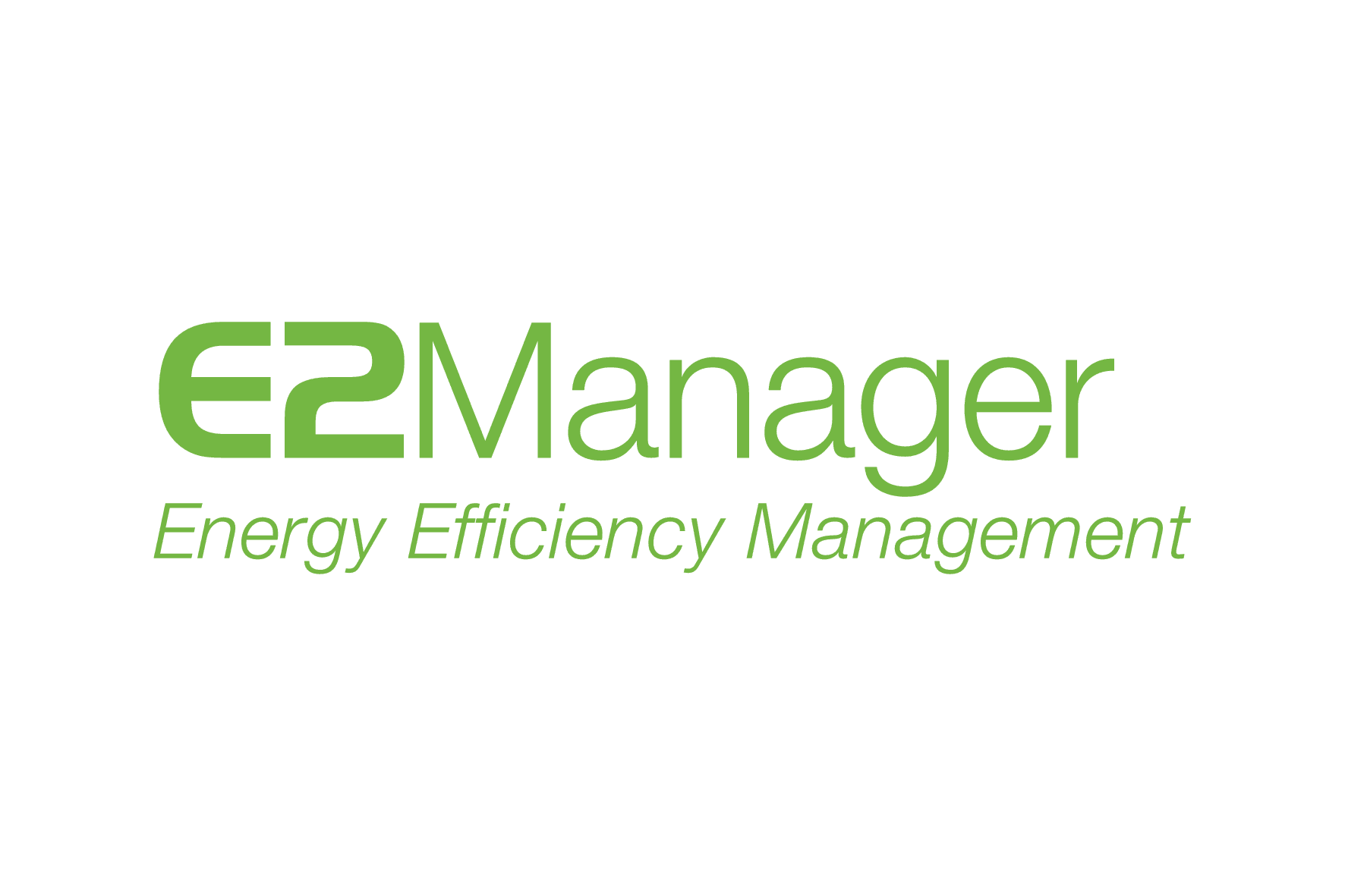 The integrated solution for the monitoring and the active management of energy efficiency
E2manager follows the systemic approach of the Deming cycle (PDCA: Plan, Do, Check, Act) aimed at the continuous improvement of energy performance for tertiary CRE, industrial.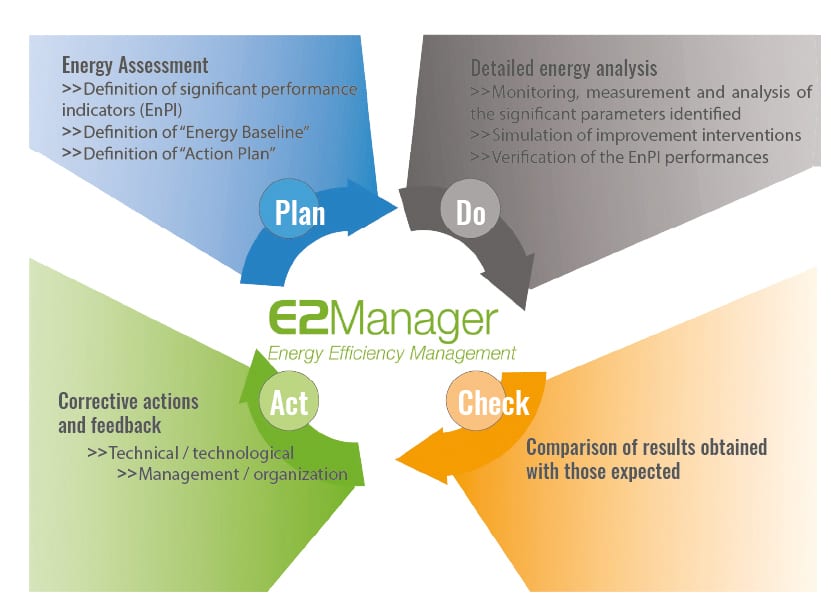 Supporting for the evaluation of possible energy efficiency improvement by energetic system simulation: What-if (what – and how much savings – if before implementation).

Charac

terization of the environmental scenario for analysis, monitoring and correlation with habits and consumption (i.e. climate impacts) thanks to a multi-year historical weather data (measured and satellite).

Management of self-consumption,  optimizing the benefits of renewable energy generation (production and consumption forecast).


Optimal coupling of the consumption with electric storage.

Compliance with ISO 50001 Energy Management procedures
E2Manager allows real-time data stream acquisition from metering and submetering, with a data sampling from 1 minute up to 1 hour. The application can monitor any kind of energy from metering and submetering systems: electrical, gas, vapor etc.
The IT highly flexible infrastructure allows to manage 3d party metering devices data.
Energy Diagnosis, according to Italian D.LGS. 102/2014 with the distribution of energy consumption between auxiliary and general services, on a monthly and annual basis.
E2Manager provides a summarized view of energy daily peak by daily time band and allows to easily and automatic identify possibly waste of energy exploiting, for example, heating map (so called "carpet plot").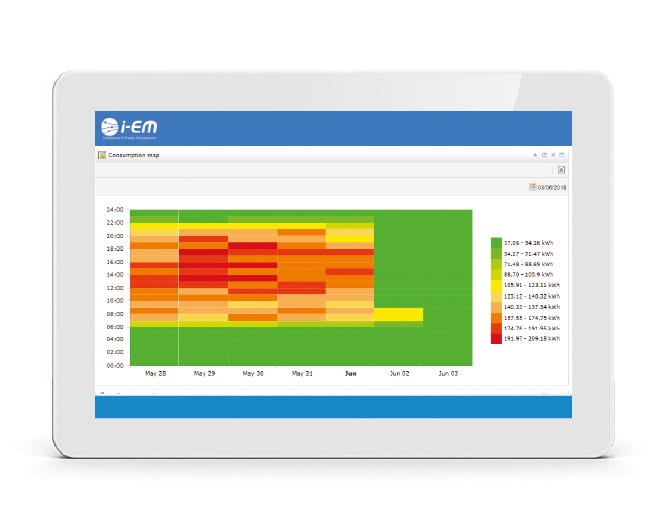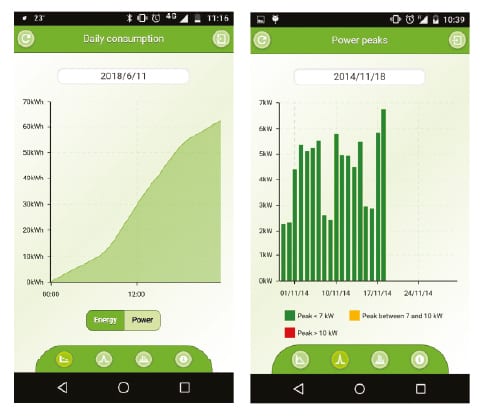 Energy efficiency does not only mean adapting to regulation, it means start saving energy and economic resources, increasing productivity
The platform provides real-time alerting capabilities related to demand, consumption or power factor (or other parameters).
thresholds

 persons/users to advise

frequency (real time, daily report other)

SMS/email/web visualization (depending on the severity defined)

Big Data Analytics capabilities
The

applica

tion

provides

da

ta

analytics

capabilities

and

a regression

models

for energetic

baseline

assessment and prediction.

No limit in the period of historical data that can be gathered from the platforms to perform analytics processing, thanks to i-EM cloud infrastructure.

The energetic variables (e.g. temperature, humidity, building occupancy, …) needed to fine tune the model adapt dynamically to the current situation.

The main f

eatur

es a

vailable ar

e baseline calcula

tion, peak monit

oring

, 

anomaly consumption identifcation, night baseload monitoring,

week

-end c

onsumption monit

oring.

Normalized KPIs (according to ISO 50001) are compared with internal or external ones or between more sites.
WANT TO KNOW MORE?
Contact us to receive further information or to ask specific questions about our solutions.
Our team will be happy to reply and get in touch with you as soon as possible.