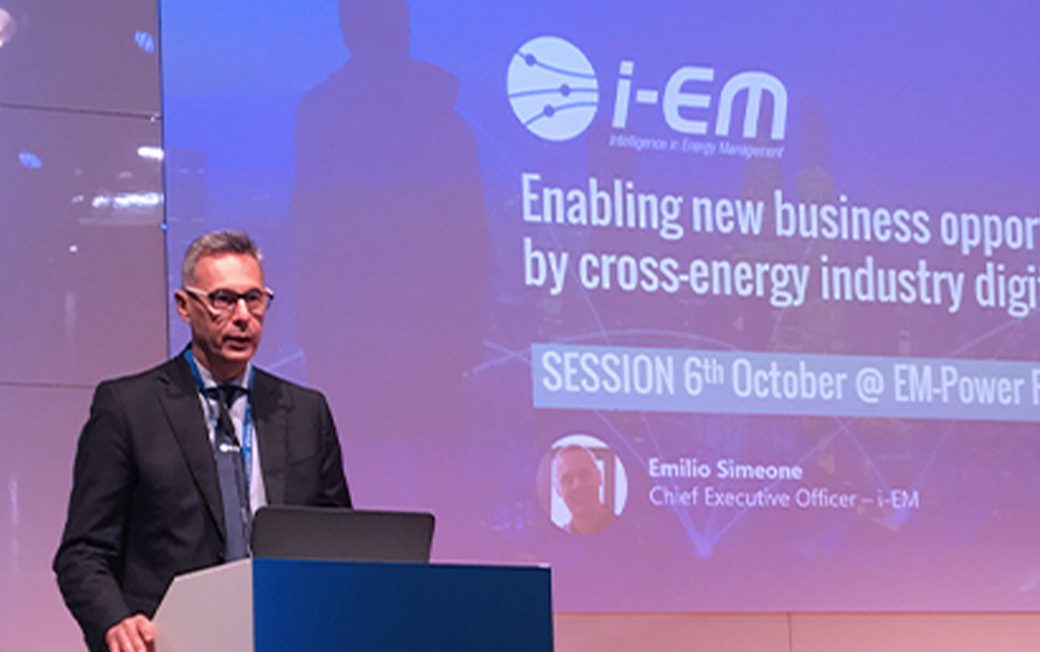 We'd like to say a huge thank you to everyone that came together with the i-EM stand. It was a pleasure for us to receive your visit and show you our solar digital solutions.
We hope you've enjoyed the return of face-to-face interaction, live content and the tangible our solutions discovery. We were excited about it and to have been part of the success of the exhibition held at Messe-Muenchen with our stand and our CEO Emilio Simeone speakers for SmartEN at the EM-Power forum.
Thanks for appreciating our demonstration sessions of s-EM services that have been recognised as the leading edge technology in the solar energy management sector.

s-EM provides data analysis for solar.
Get the true value of data and use them properly. The suite of i-EM solar solution increase yield and decrease operational costs, maximising performances with different services: power forecast, predictive maintenance, smart monitoring, sensor check, satellite-based plant construction monitoring and UAV data management.