From siting to end-user services, our suite of software and app allows to efficiently manage a microgrid project both in urban and rural areas of developing countries. The services, effectively exploiting EO satellites and SatCom links, provide enhanced microgrid integrated services for strategic site selection, optimal design, and management of O&M.
ALL DIGITAL
Digitization and application of digital service
SOCIAL-FRIENDLY
Introduction of AI and data analytics for social purposes
SATELLITE-BASED
Exploitation of satellite asset, such as EO and SatCom
APP-READY
App & Web App for rural microgrid services
This service can identify the sites with potential need for microgrid, by defining load needs, exploiting Earth observation satellite images and taking into account the support of the specific rural area development.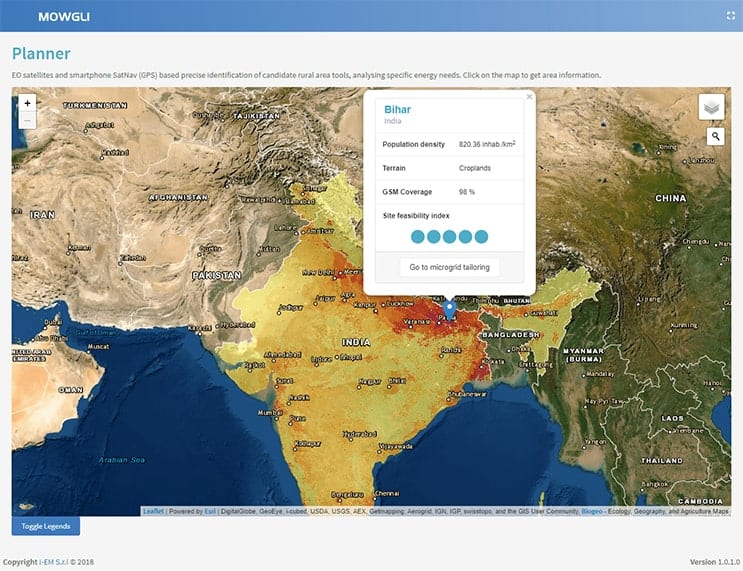 Features
Optimal planning of new microgrid project 
Best Site identification through user friendly KPI and 
Accurate information about site characteristic and energy sources availability
Benefits
Reduce on site inspection costs
Ensure microgrid project sustainability thanks to capital expenditure optimization
Ensure microgrid project sustainability thanks to operation expenditure optimization
This service can identify the best microgrid design, taking into account the local energy sources availability (exploiting EO images) and the sustainability, scalability and stability of the microgrid which is expected to be created.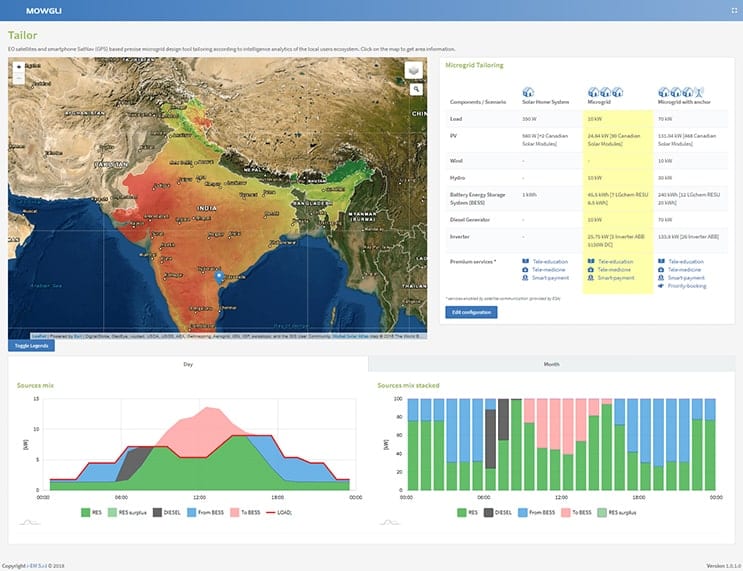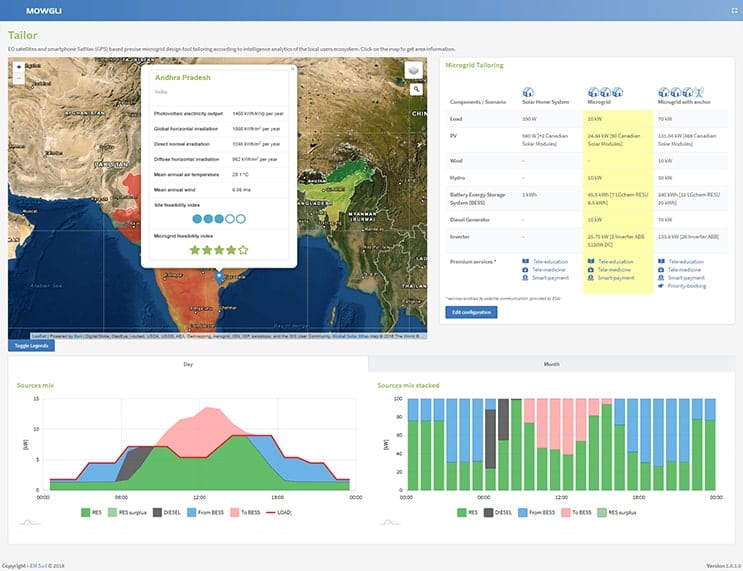 Features
Renewable energy assessment: solar, hydro and biomass (e.g. forest) resources
Microgrid sizing and design with the best components choice
Analysis of enabled services: tele-education, tele-medicine, smart payment, priority booking
Benefits
Reduce LCOE
Capital expenditure optimization
Operation expenditure optimization
This service can manage and monitor the microgrid, in terms of load balancing, black-out prevention and control, microgrid components fault detection and prediction, also supporting a sustainable maintenance strategy.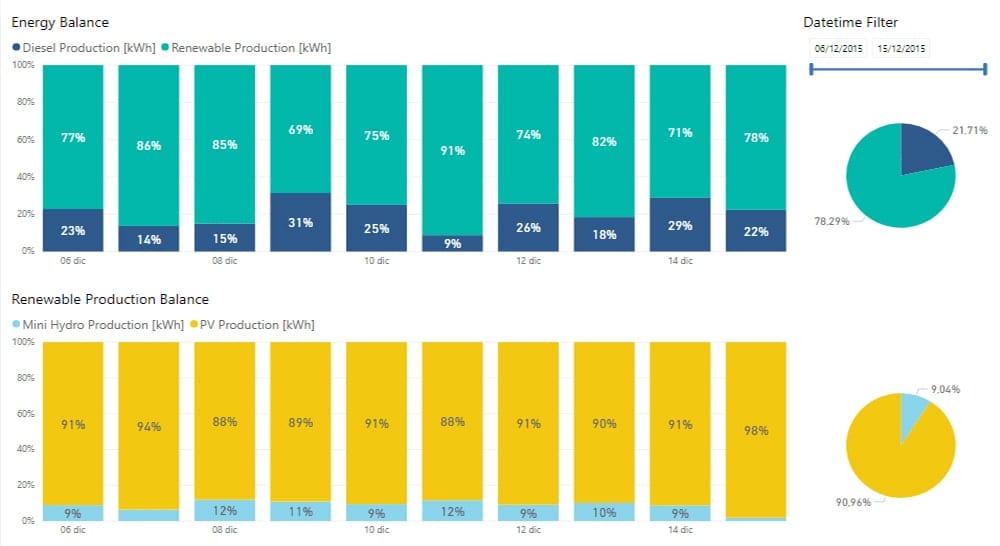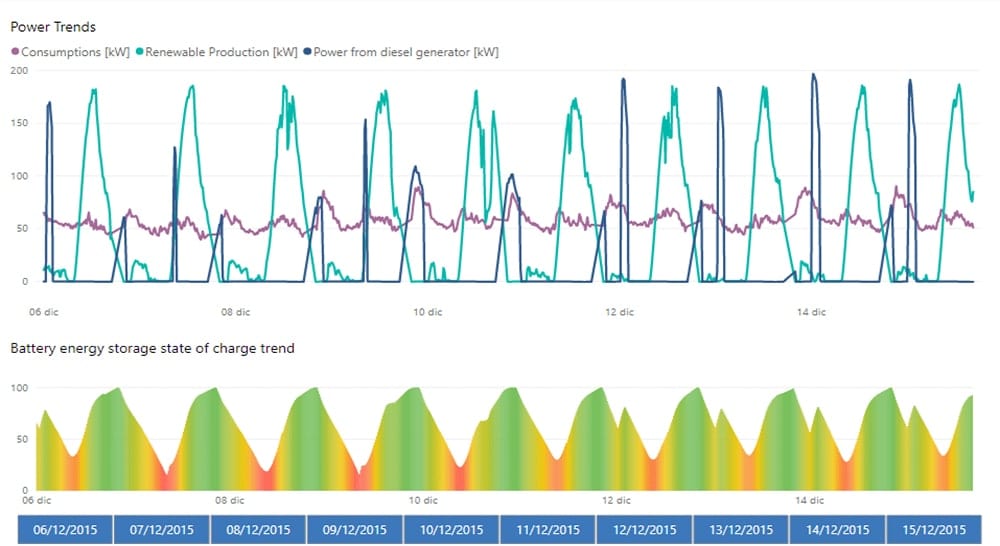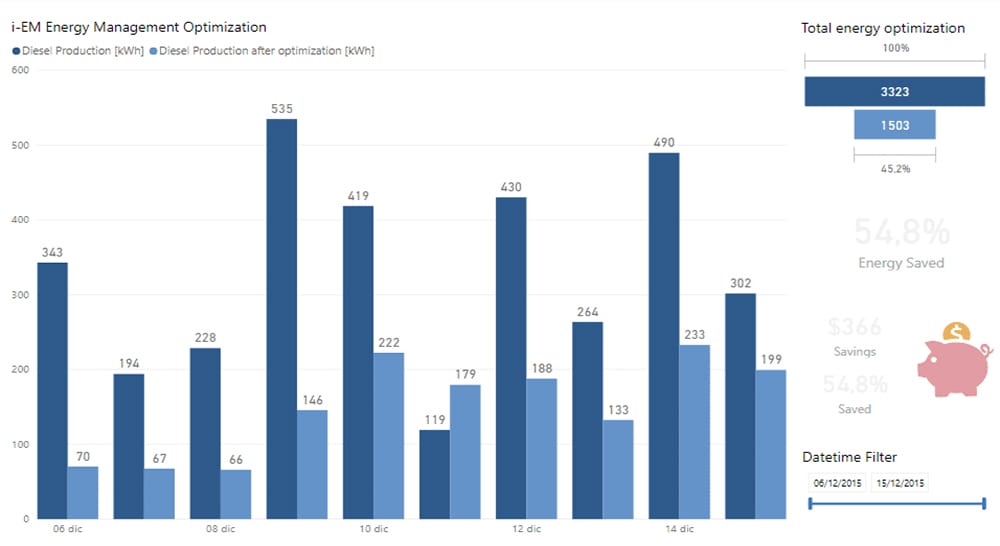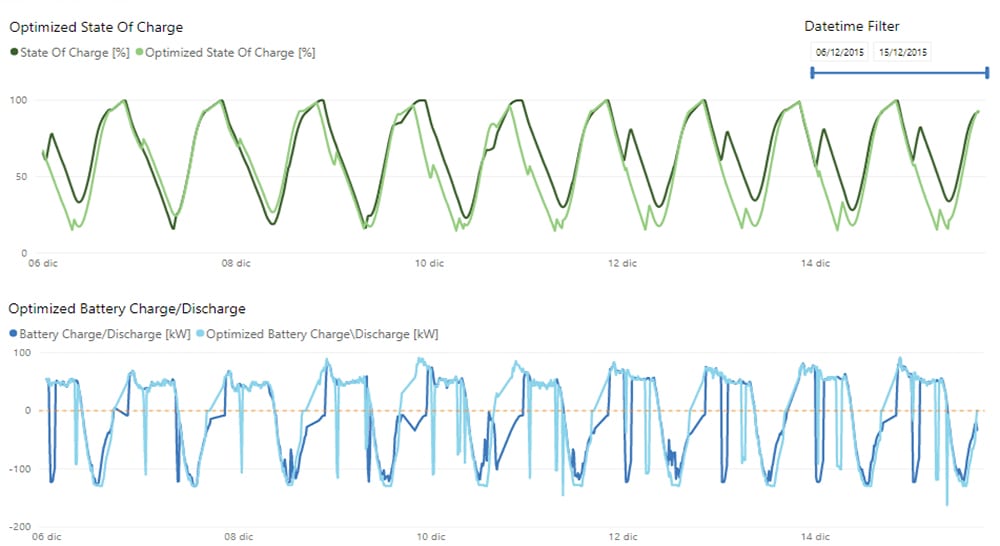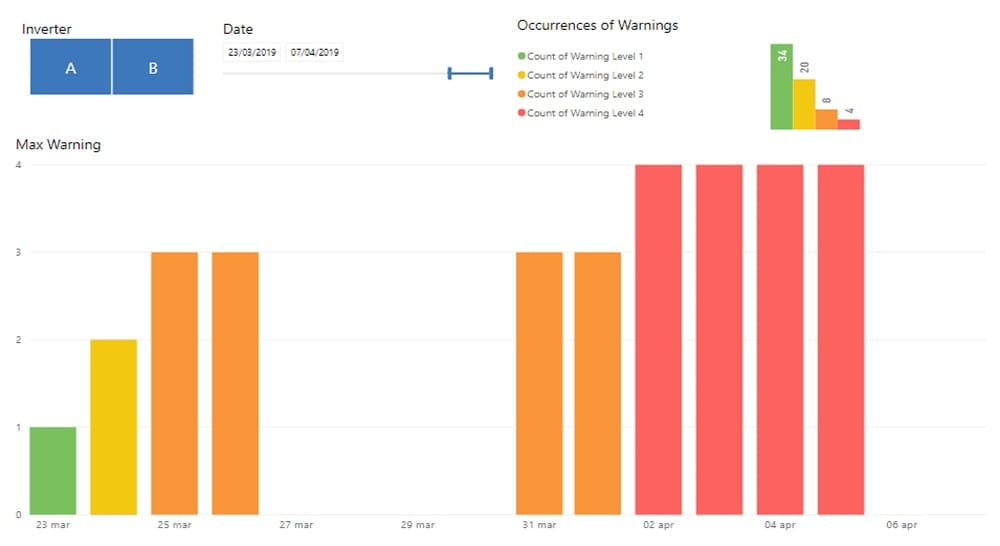 Features
Remote O&M activities management, inventory control, and personnel training
Remote condition monitoring of microgrid components
Energy management system to optimize energy fluxes
Benefits
Monetary saving over diesel (back-up source) consumption costs

Reduce O&M planning costs

Improve equipment effectiveness (condition monitoring and predictive maintenance approach)
This set of mobile phone services is thought for the end-users, for energy customer care and secure billing services, with the additional aim of improving the community's energy awareness.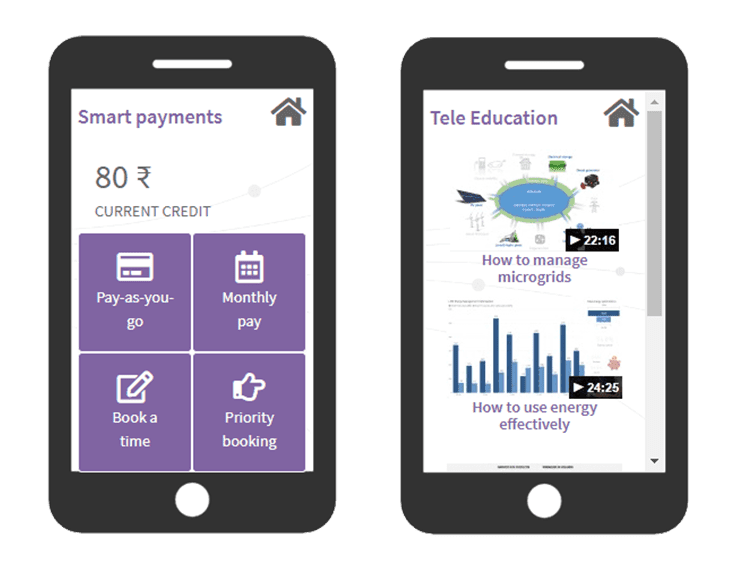 Features
Improve billing efficiency

Socio-economic growth (tele-education and tele-medicine)

Smart services for local communicties
Benefits
Improve financial results and microgrid sustainability

Ensure local communities engagement for long-term project sustainability

Ensure business growth thanks to socio-economic growth