Intelligence in Smart Grid Management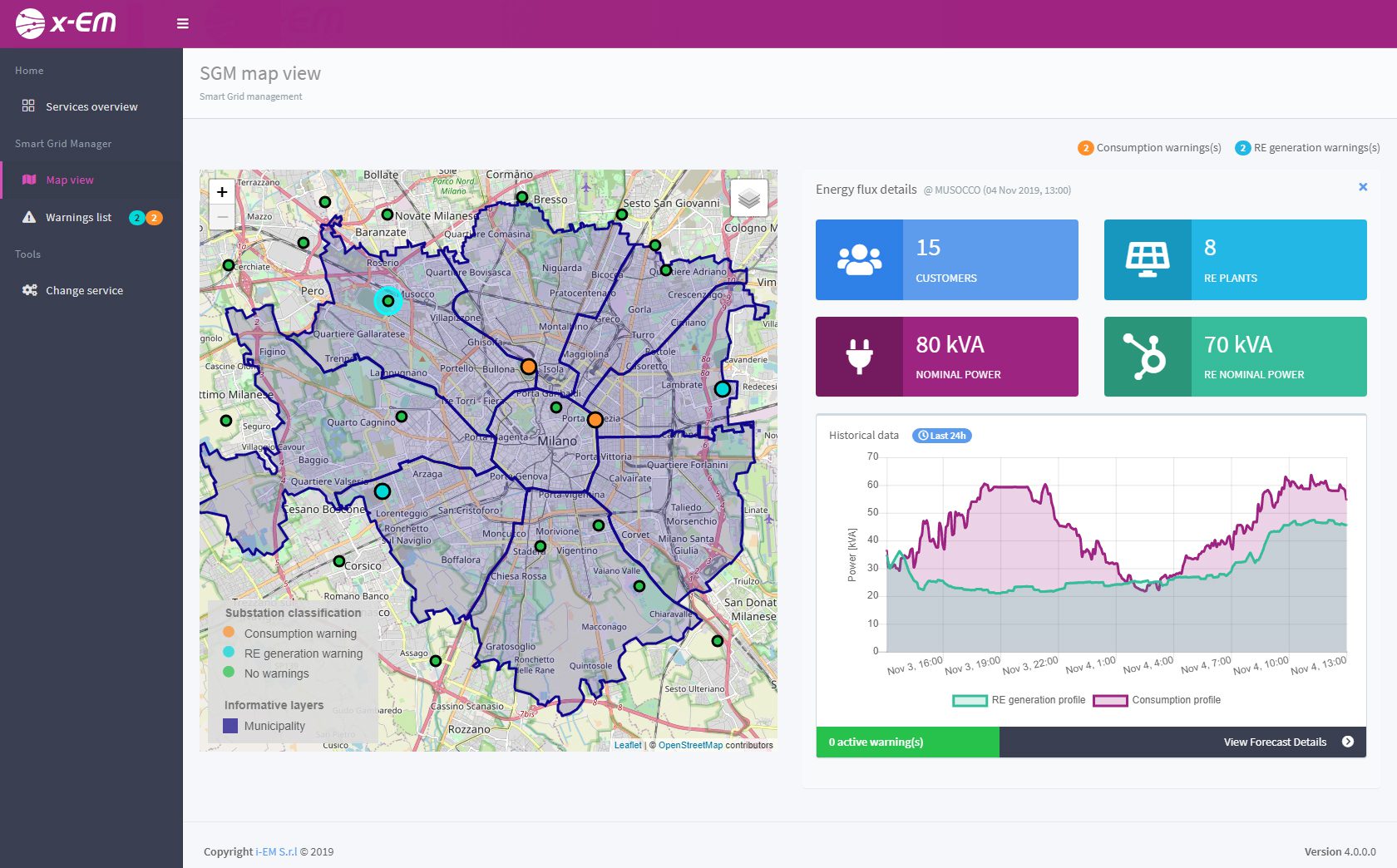 OurSoftware as a Service products introduce intelligence in the management of the grid, improving resilience and stability, and optimizing infrastructure maintenance. These services offer a Decision Support System and an infrastructure management tool, empowered by satellite communication and Earth observation.

The increasing number of electric vehicles requires adequate charging infrastructure. The Charging Point (CP) station planner is ideal for e-Mobility stakeholders to identify the optimal location for new Charging Points, as it can detect the optimal site covering different layers of information, from population density to road traffic.
!

Features



Optimal Charging Point (CP) station planner covering different information layers

f

Several information layers: e.g. population density, shoppping centers, traffic info, parking areas, public transporta stations

}

Plans history according to each location (urban area) and plans database across all locations (different urban areas)
!

Benefits

W

Identify the optimal location for new charging stations



Optimize revenues from Charging Infrastructure



Optimize the impact of CP on distribution grid
The Smartgrid Management service is meant to support users in optimizing the performance of the grid, by visualizing substations and charging points statuses and warnings concerning both consumption and generation. The dashboard shows an interactive map with ticketing capabilities.
The service provides users with an interactive map view, which shows the total consumption warnings of both substations and charging points with warnings for relevant areas and events. The service optimizes smartgrid management showing a prioritization of events and warnings.
!

Features



Consumptions and distributed generation analysis at substation and charging point level

1

Use of charging point station to provide flexibility services to the grid

s

Warnings related to forecasted overloads or unbalances on power system

i

Ticketing platform to manage critical events
!

Benefits



Ensure grid stability by peak shaving and energy balancing management



Ensure the stability of the grid thanks to flexibility from e-Mobility management



Reduce O&M costs thanks to prioritized events management
WANT TO KNOW MORE?
Contact us to receive further information or to ask specific questions about our solutions.
Our team will be happy to reply and get in touch with you as soon as possible.