Also, this year i-EM will be an author at EU PVSEC, the most inspiring platform for the global PV solar sector with conference and exhibition that be held online in its 38th edition, for the second time in a row from 6 – 10 September 2021.
It's a great pleasure for the company that i-EM data scientist Antonio Piazzi will be at the forefront of presenting i-EM AI solutions for PV plant condition monitoring and diagnosis using unmanned aerial vehicles. Her scientific visual presentation is ready and it'll be available online on the website of the traditional European PV conference from the 6th of September.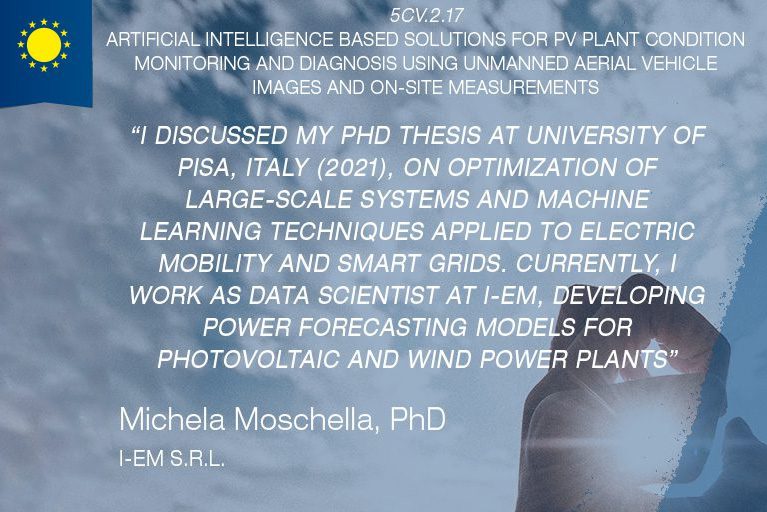 s-EM provides data analysis for solar.
Get the true value of data and use them properly. The suite of i-EM solar solution increase yield and decrease operational costs, maximising performances with different services: power forecast, predictive maintenance, smart monitoring, sensor check, satellite-based plant construction monitoring and UAV data management.