Turn your trade show visit into a fruitful encounter. Visit us!
i-EM is pleased to introduce you to intelligent technologies for your renewable power plants, smart grids and energy trading management. Dive into research and innovation, stop at the Booth D110 – Pav. 7.3.
ENLIT EUROPE is a constantly growing, inclusive and end-to-end forum that addresses every aspect of the energy agenda. This year the show will be in Paris, at the Paris Expo Porte de Versailles. For the occasion, i-EM will be available with touch live demos of its platforms for the energy market in order to better understand the potentiality of the solutions.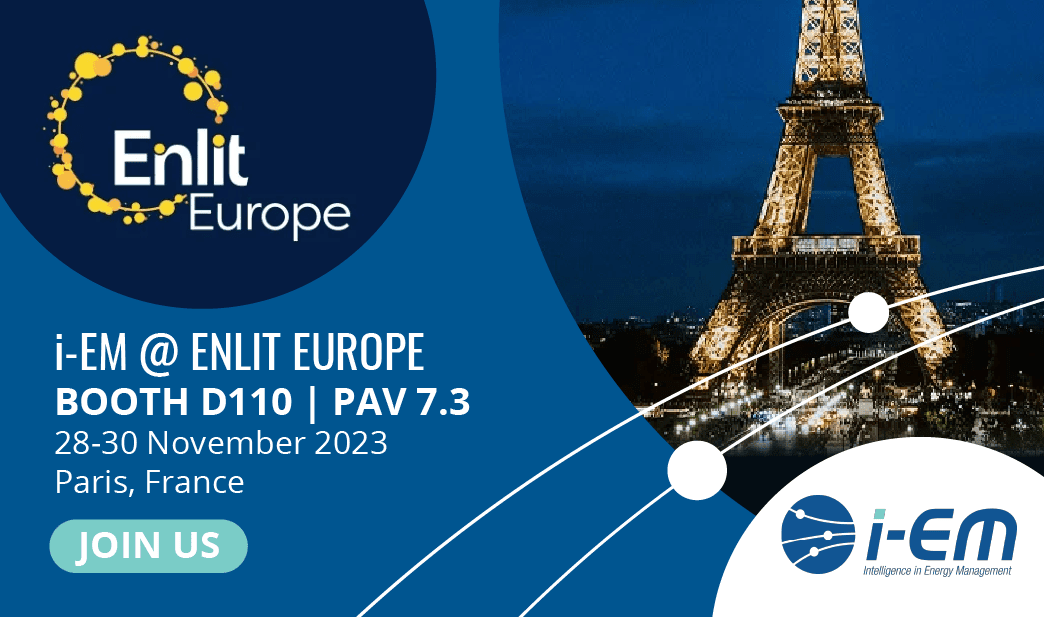 Our services:
x-EM is a simulator that identify the best local grid node design, it takes into account the local energy sources availability, maximising the sustainability, scalability, and stability of the smart/micro grid.
The main outcomes are the simulation of the different scenarios related to the renewable energy and e-Mobility local grid virtual aggregation sizing & design of all the components (e.g. renewables, storage systems etc) and the trends and analysis of generation and consumption. A practical example of this application is the Mowgli project, a successfully microgrid launched in India, a job that we are proud of, because it really demonstrates the potential of renewable energies in adverse conditions.
t-EM is the digital platform for the supply of the forecasting, evaluating and optimization for the trading and dispatching services. t-EM provides the precise forecast of renewable generation and consumption, aggregate by regional zone, and the forecast of the signs, volumes and penalties for macro-zone imbalance.
A useful and efficient tool for energy trading.

x-EM simulates and manages the Grid Edge.
x-EM is the solution for Commercial & Industrial prosumers (C&I) Balance Service Providers (BSP) and Distributor System Operators (DSO) for the simulation and management of the Grid Edge.
x-EM supports BSP and C&I for the plan and management of microgrid protfolio on the local DSO node.

t-EM is an energy forecasting solution for the trading market
A tailored solution for energy traders and grid operators for accurate regional solar, wind and hydro power forecast up to 15 days ahead, aggregated at market zones level for the dispatching electricity market.
t-EM is a useful and efficient tool for energy trading.