Key Energy 2023 is a leader exhibition for renewable energy, storage systems, energy efficiency, urban regeneration, sustainable mobility, lighting and smart grid.
i-EM can not miss this appointment outside its headquarter, from 22nd to 24th March.
At the Rimini Expo Centre, Italy we will be at HALL B1 booth 186 and we are looking forward to welcoming you!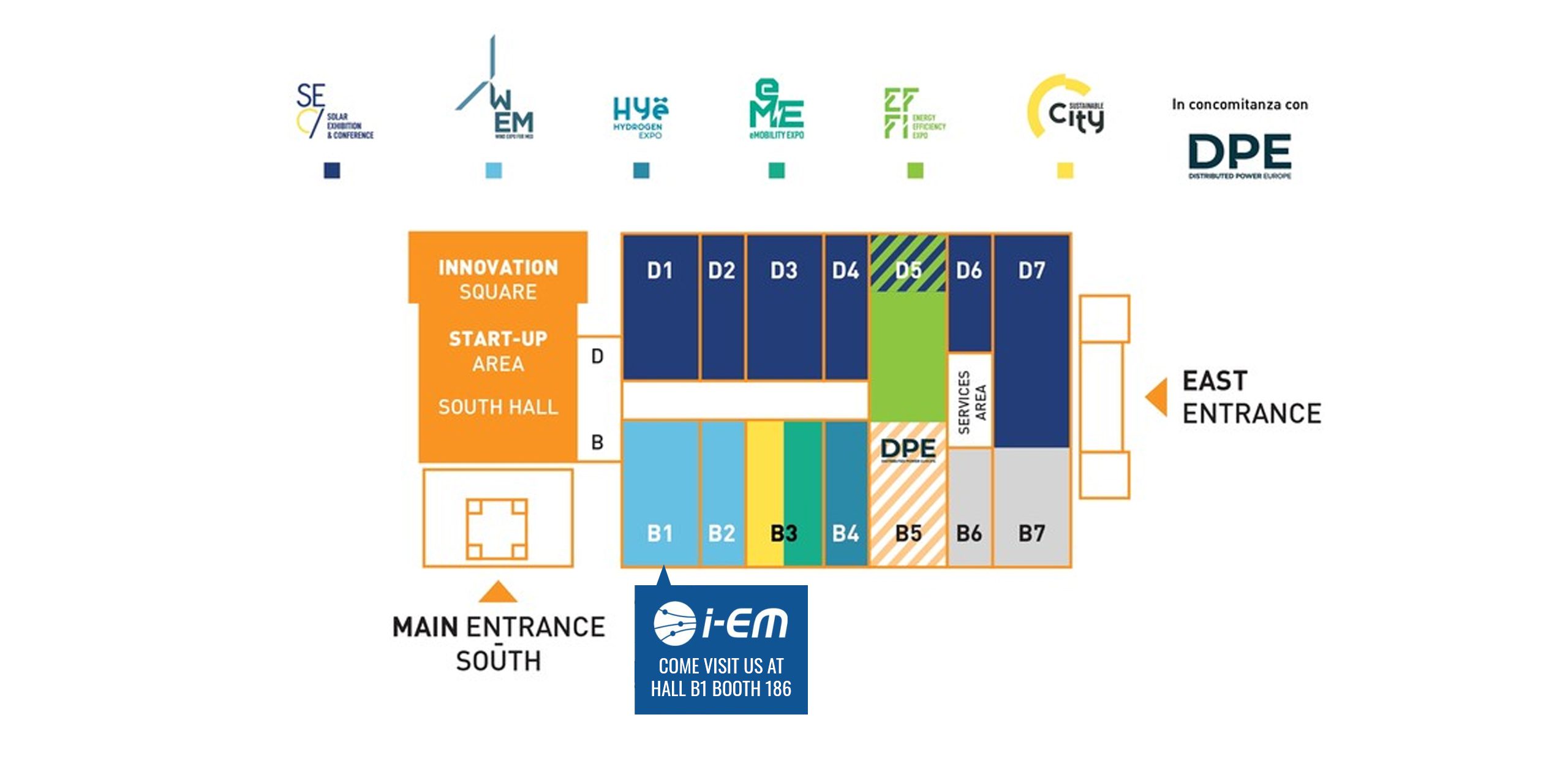 It will be an important opportunity to showcase all the news we have worked hard on in recent months in the field of photovoltaics, enriching our solution s-EM, a true jewel of solar energy management.
Key Energy will be a meeting point for key players and stakeholders in the energy market and never as in this time when environmental and energy security concerns are prevalent, solar power systems are becoming an increasingly essential source of renewable energy, the optimising system performance take the crucial role.
The solar power systems are complex and require maintenance and careful monitoring to ensure optimal performance.
Read more about the Benefit of Monitoring Systems for Solar Infrastructucture and learn more about OUR SOLAR SERVICES
Get the true value from your assets data.
Get the best value from solar assets data during the whole life-cycle plants phases and any role you play.   
s-EM enables Asset Owners, Asset Managers, O&M Operators , EPC contractors to access to different kinds of information according to their specific needs.