i-EM is pleased to announce that it will be at the world's largest solar energy fair – the Intersolar Europe at Munich, Germany between October 6th – 8th 2021. The Intersolar Europe comes under the umbrella of the Smarter Europe, the macro event for the energy sector with four exhibitions directed at the solar, energy storage, e-mobility and energy efficiency sectors. At this event, i-EM will showcase its very latest success stories and as one of its key innovations, the company will show the s-EM IT platform solution, the user multi-interface and multi-source data Software as a Service solution ready to be integrated in any solar asset management portfolio scenario.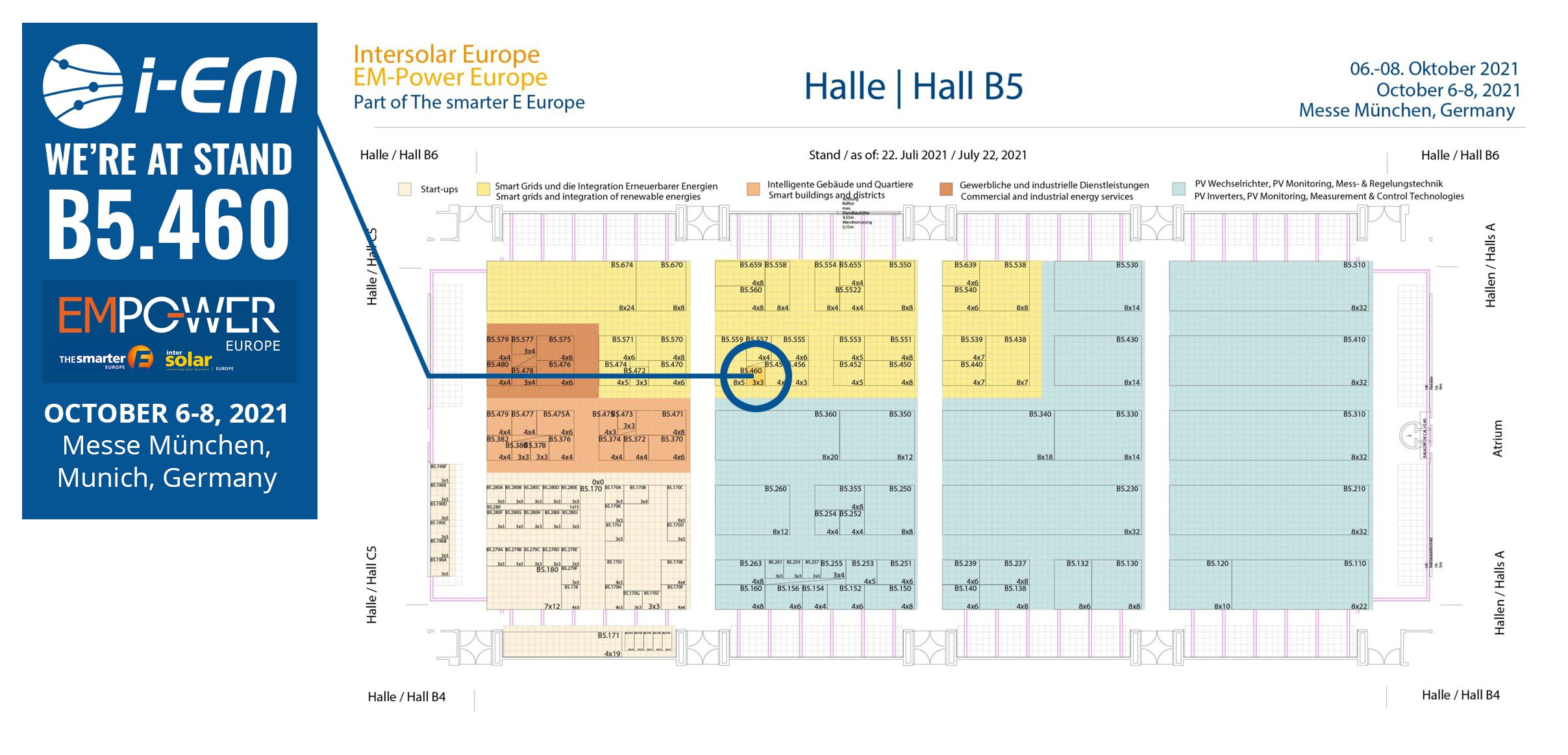 You will find i-EM covering the exhibition live, at the EM-Power Europe pavilion – STAND B5.460 and at the digital event platform, the exhibitors showcase of the Smarter Europe.
Track us at the biggest solar fair in the world, through all our social media channels: follow our LinkedIn and Twitter feed (@IEM_SMART) or read the latest updates on this i-EM company blog.

s-EM provides data analysis for solar.
Get the true value of data and use them properly. The suite of i-EM solar solution increase yield and decrease operational costs, maximising performances with different services: power forecast, predictive maintenance, smart monitoring, sensor check, satellite-based plant construction monitoring and UAV data management.