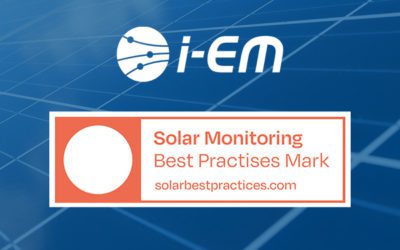 The Solar Monitoring Best Practices Mark is a self-evaluation-based label to promote transparency and excellence in solar monitoring services and we are proud to announce that i-EM has passed the...
WANT TO KNOW MORE?
Contact us to receive further information or to ask specific questions about our solutions.
Our team will be happy to reply and get in touch with you as soon as possible.