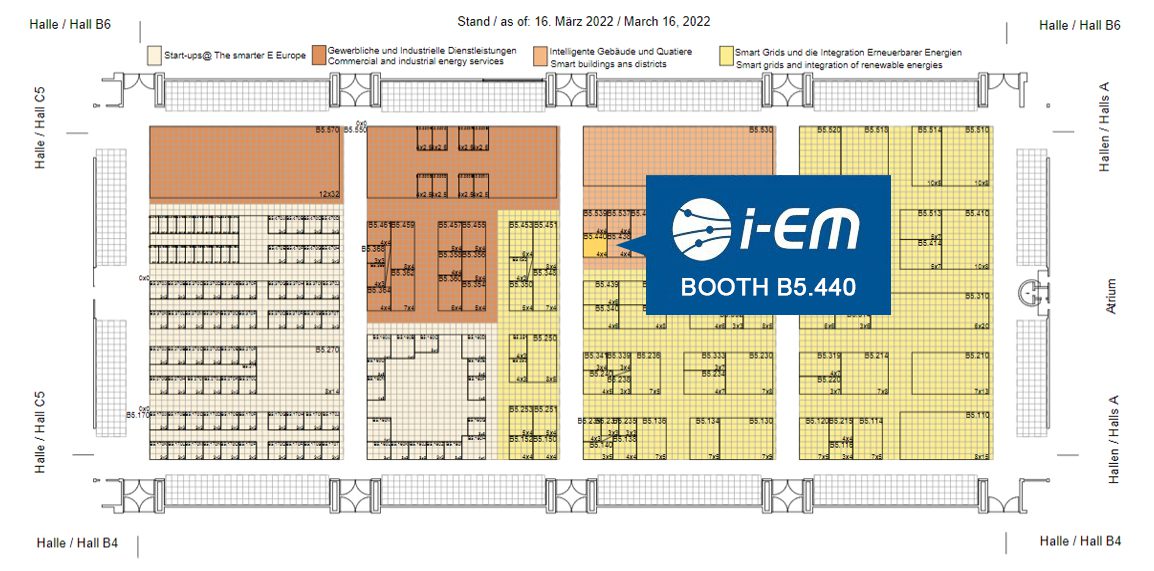 LIVE DEMO SESSIONS Every day at the STAND B5.440
On all three days of the exhibition, visitors will have the opportunity to attend presentations and demonstration held by i-EM experts. They will be available to tell you the success stories and all possible applications of our solutions for solar (s-EM) and smart grid (x-EM) management.
i-EM Speakers at "Flexibility market & Balancing" session
Wednesday, May 11 – EXHIBITION CONFERENCE FORUM
Read the Official Session program
Our participation at EM-POWER will be covered on our corporate channels, i-EM company page in LinkedIn too.

s-EM provides data analysis for solar.
Get the true value of data and use them properly. The suite of i-EM solar solution increase yield and decrease operational costs, maximising performances with different services: power forecast, predictive maintenance, smart monitoring, sensor check, satellite-based plant construction monitoring and UAV data management.

x-EM simulates and manages the Grid Edge.
x-EM is the solution for Commercial & Industrial prosumers (C&I) Balance Service Providers (BSP) and Distributor System Operators (DSO) for the simulation and management of the Grid Edge.
x-EM supports BSP and C&I for the plan and management of microgrid protfolio on the local DSO node.